Situatie
Creating tables in Microsoft Word used to be so annoying that most people just did it in Excel, then imported it into Word. It's worth giving Word 2013's table tools a try, though, because the process is easier, and there are some new graphical options.
Solutie
Under the Insert tab, click the Table button. The Insert Table dialog box will open, showing a basic grid pattern as well as traditional menu options below it. Place your cursor on the first cell in the grid and slide it down and over until you highlight (for this example) four columns and five rows, then click once.
Notice that once the table is created, a new option called Table Tools appears on the Ribbon bar with two new tabs: Design and Layout. See the Layout and Design section below for details regarding these options.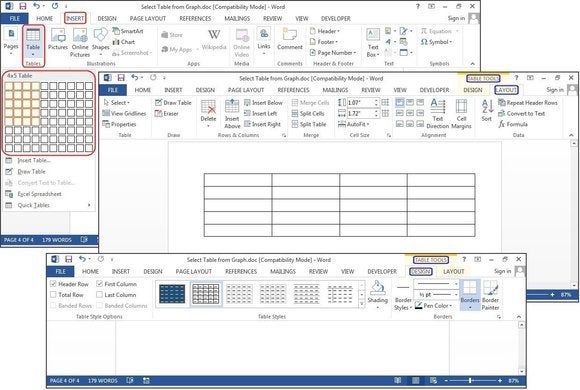 Tip solutie
Permanent