Situatie
Deceptive Site Ahead is a warning message from web browsers that informs that the website the user requested might contain malicious or phishing content, or be insecure in general. This measure allows saving the user from visiting potentially dangerous websites online.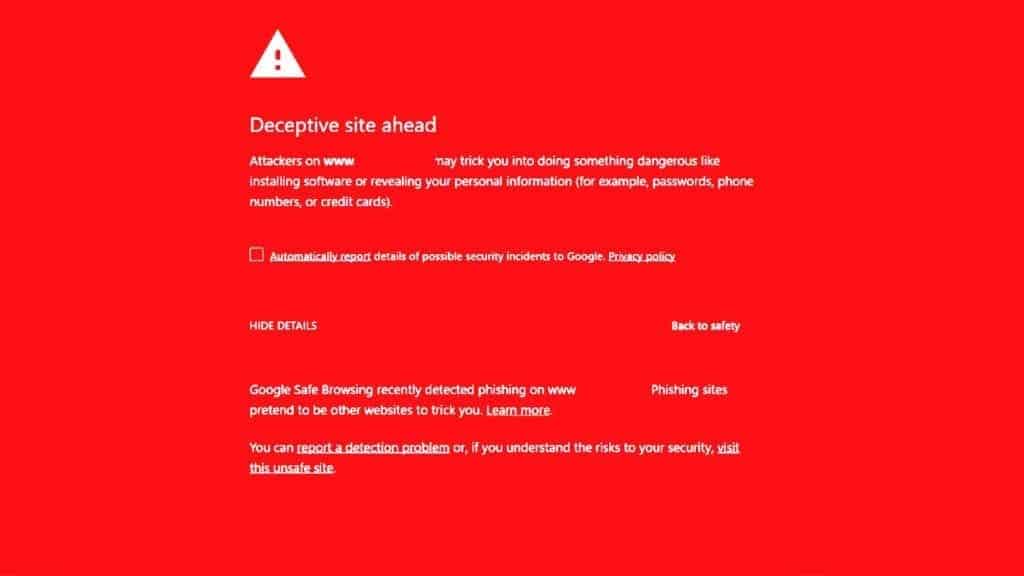 Solutie
Pasi de urmat
Turn off safe browsing in Chrome

Open Chrome and type chrome://settings into the URL bar. Press Enter.
Then click on Sync and Google services.
Now scroll down and find Other Google services. Under it, you should find the Safe Browsing option. Turn it off by clicking on the on/off switch.
Turn off Deceptive Site Ahead warnings in Firefox

Open Firefox and then click on the three bars in the top right corner.
Select Options.
In Options, click on Privacy & Security.
Scroll down to the Security section. Here, deselect one or all given options (the ones you don't want to get a warning for).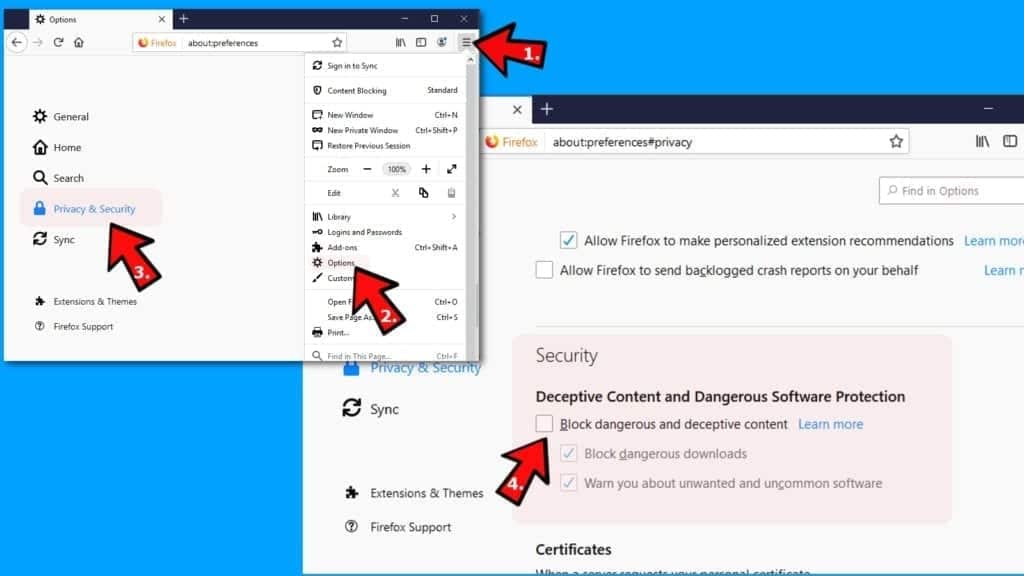 Tip solutie
Permanent